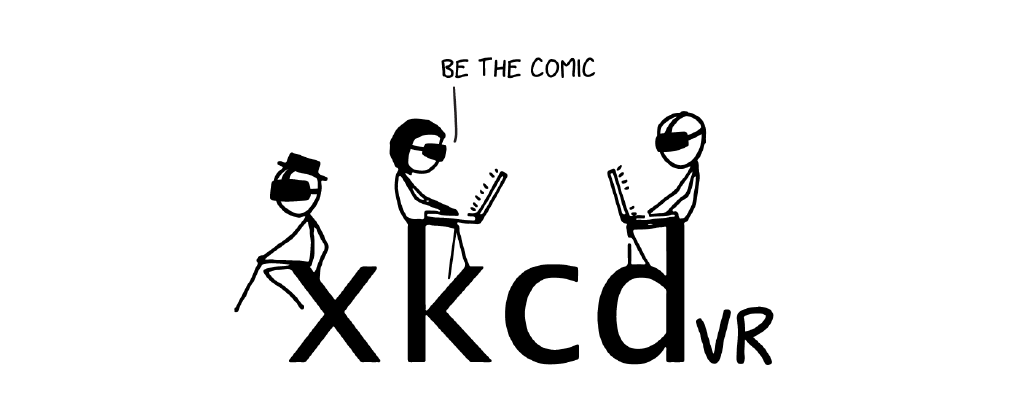 xkcd vr
A downloadable VR app for Windows
Put on a VR headset and become the xkcd characters. Look down and see your stick-man body! Set up cells with props and text and take screenshots to make your own xkcd-inspired comics.
Screenshots are saved to your Documents/xkcd folder.
This was made as part of the itch.io xkcd Game Jam and the Winnipeg Winter Game Jam 2017.
Features:
Be one of 8 xkcd characters (VR as mocap)
Choose from 12 props
Make speech bubbles with a virtual keyboard
Compose wide, regular or narrow comic cells
Switch between light and dark themes
Take screenshots to make your own comics
Switch between comic and mirrored view on 2nd screen output
Install instructions
Requires Oculus Rift or HTC Vive.
Download